16For God so loved the world, that He gave His only Son, that whoever believes in Him should not perish but have eternal life. 17For God did not send His Son into the world to condemn the world, but in order that the world might be saved through Him.
~ John 3:16-17 ~
~ New Year - New Look - New Content! ~
Over the past couple of years Meldette's principal concentration has been the promotion of our Amazon.com Marketplace Store, Meldette's Treasure Chest, as well as our Vendio and ebay Stores in times past. However, in preparation for the upcoming New Year, we will be shifting our focus to creating a more versatile and hopefully rewarding viewing experience for our Meldettes.com "Visitors".
We sincerely appreciate your taking time out of your busy schedules to drop by, so, while you're here, we certainly don't want you to get bored! In keeping with this declaration of our intent to turn the spotlight on you and your interests, we will be providing access to a host of Merchants with a wide selection of Product Offers and Services. Meldette's wants our families to be able to access the essentials for daily living, as well as, indulge in those special little treats that put a smile on your faces.
We want to satisfy the inner shopper in some of you, so look for lots of "goodies" to feast on! For our Small Business Owners, as well as, up and coming Entrepreneurs, we want to connect you to Merchants with the tools, products and services to help with future expansion needs or whatever may be necessary to allow the day to day operations to run more smoothly.

Over the next few weeks we will research various categories to make available offers that address interests of the entire family, but we must clarify, as stated in our Terms and Conditions, "Visitors" under the age of 18 must have permission from a Parent or Guardian to navigate the site. The content on Meldette's is for all ages; however, since most of the links to other sites involve the possibility of purchasing products and/or services, we are obligated to post our site's viewing age.

I look forward to opening up the "positive", beneficial aspects of the internet to our friends here at home in the USA and across the Globe. We want this to be a place you can come to and feel safe, never offended or afraid of any inappropriate content or language.

Well I am going to wrap up this introduction to Meldette's for now. Please access the "Affiliate Merchants Promotions" Navigation Link located at the top of each page, and let's explore what the world has to offer together.

Website Content Update: We will be adding lots of new items to our Amazon Marketplace Store Inventory over the next few months. We recently added a Walmart Products Center and Brandcaster Coupon Center with a section for "In-Store Offers" to provide you with even more opportunities to shop and save. So, please be sure to tell your Family and Friends about Meldette's, save us to your Favorites and stop by often.

Thank You!
Meldette's Treasure Chest!
Meldette's Treasure Chest specializes in Clothing Sets and Accessories for the Entire Family at Bargain Prices. All of our items are "Brand New With Tags". Please check out our Amazon Associates Store by accessing the Navigation Link located at the top of each page. The Associates Store provides easy access to top selling "Must Have" Product Offers for Domestic and International Customers Worldwide!

If You Like What You Have Viewed, Please Make Your Purchase(s) with Confidence; and Have A Very Blessed & Prosperous Day!

Thanks For Looking!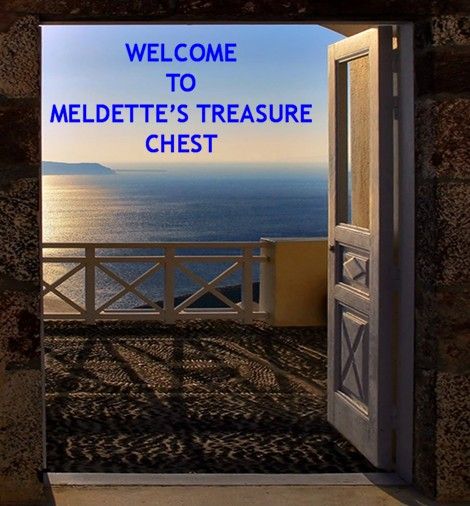 Please click the image above to enter our Amazon.com Store Meldette's Treasure Chest.

---
Meldettes DivaByCindy Beauty Shoppe!
Greetings and Welcome to our eBay Store! Today, I am honored to present the "Diva By Cindy" Hair Care Products Line, to the eBay and Webs.com Communities.
"Diva By Cindy" is a revolutionary hair care line developed to eliminate your hair woes. The "Diva By Cindy" Mission is to promote the growth of longer, healthier hair with products that are natural and alcohol-free. "Diva By Cindy" products are enriched with healing ingredients such as: Panthenol ( B Vitamins), aloe, rosemary, horsetail, nettles, peppermint, menthol and camphor which stimulate the scalp; promoting circulation and hair growth, while leaving your hair silkier and shinier.
I am not just a Distributor of these "Fine" Products, I am a very happy Customer! Our goal is to achieve 100% Customer Satisfaction with our Products, Sales and Service. Please add us to your list of favorite sellers and visit often.
Thanks For Looking!

Search Engine Optimization
Submit Express

Search Engine Optimization and SEO Tools



Active Search Results (ASR) is an independent Internet Search Engine using a proprietary page ranking technology with Millions of popular Web sites indexed.


Webs Site Submission
You are visitor number: